Generally the most annoying noise is what is known as "foot fall" or "impact noise". Impact noise is noise that is caused by heavy walking on the floor of the neighbor above.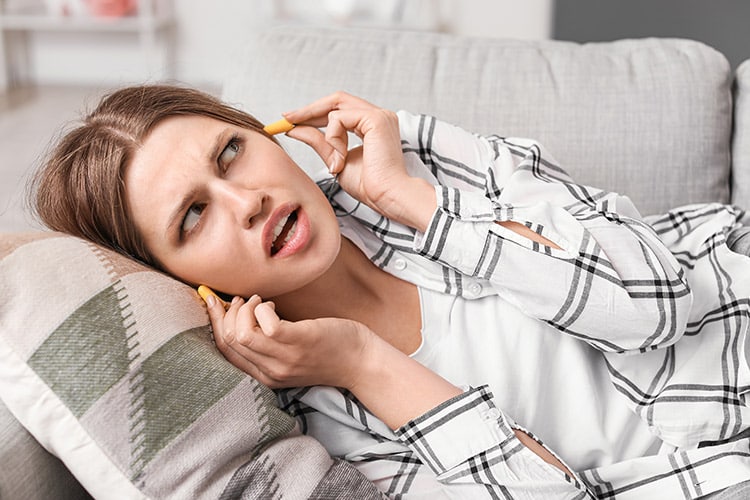 Sound proofing floors is a process that requires a careful evaluation of the current construction and conditions; then the selection of a floor underlayment product that will actually work given your specific requirements. There is not a "cookie cutter" product that will work for all floors, or even 25% of the floors to be treated.
We consider it our responsibility to make sure you understand how products and solutions will work in your home. Solutions for concrete buildings don't always work for wood buildings; and there are even buildings where both exist! Your experience with Metro NY Insulation should be one where you are provided with relevant information that you can use to make an informed decision to work with us and implement a proper solution.
How Floors Transmit Noise & the Connection to the Ceiling Below
With the many paths shown in the example above, you now have a complete picture of the challenges we face when assisting you to make a decision about floor under layments or filling the space above your head. Because the ceiling below should be considered in your decision; the existing structure in your home has to be defined before the right solution can be selected.
These situations are most common in new construction of homes, condos and town houses. Older homes present other issues that we discuss with you during our observation and consultation.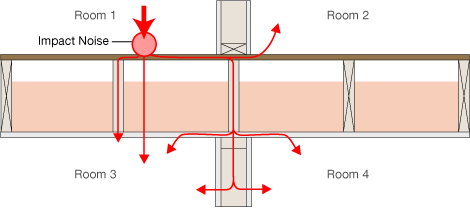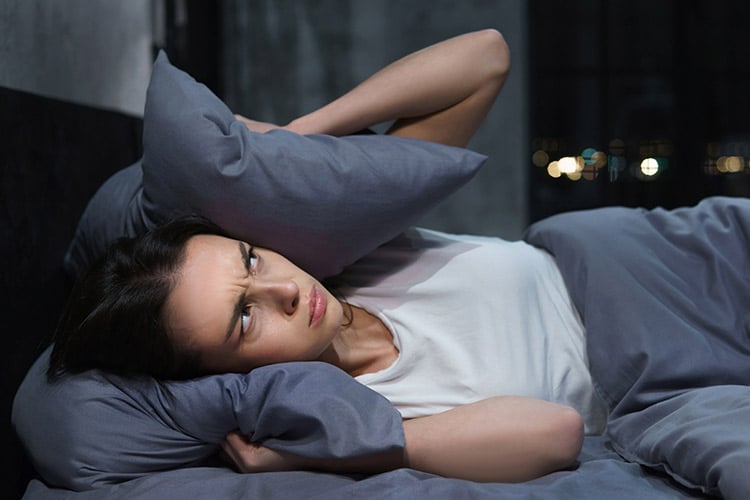 Stop Noise From That Neighbor Above You!
Different installation methods dramatically affect how well noise is controlled. Fiberglass batts leave gaps and voids since they are cut and patched to fit the countless variations throughout a home or building structure.
Cellulose completely fills the spaces in walls and ceilings that help carry sound because it is sprayed in and provides a custom fit around wiring, plumbing, and other obstacles.
A Real Improvement For Every Home Whether your home is in the planning stages or built 100 years ago, Cellulose will help keep it quiet — a real improvement!
Schedule An Appointment With Our Insulation Experts